Success Stories

"Miller's Minuteman Press provides outstanding customer service. Not only have we been satisfied with the quality of work performed by the company, but each staff member is extremely friendly and professional. Miller's Minuteman Press is also very involved in its community, which speaks highly to its character. Abilities Network sincerely appreciates its working relationship with Miller's Minuteman Press and its employees."
---

"Minuteman Press lives up to its motto of "Can Do, Will Do, Happy To." I needed a rush order on printing 70 workbooks and called MMP at 3:30pm. I spoke to a woman named Margaret, who explained they could get the job done but I would have to go out to Owings Mills to pick it up before they closed at 5:30. I was not going to be able to make that, so I thanked them, but said that I would have to find another way to get it done. Margaret then called back 5 minutes later and said that she felt terrible, so she asked around the office and found someone who lived in Lutherville that would be happy to deliver the workbooks to me. This was someone who was not in the delivery department, but was willing to bring the order to me on their own volition. It was a $500 order, which was not something significant they would lose a great sale over if they did not go the extra step. In addition, they had no idea that I knew Keith, so it was truly an example of the spirit "Can Do, Will Do, Happy To." Kudos to MMP and Keith!!!"
---

"Millers Minuteman Press is an outstanding business partner for any printing or promotional needs. They are extremely professional and always on time with a quality product. They go the extra step in acting as a consultant as well -- giving feedback and even design help on your jobs. We at Baltimore Humane Society love Miller's Minuteman Press!"
---

"Year after year, we keep returning to Miller's Minuteman Press for all our printing needs. We get great service from everyone, starting with Linda Howell, who advises us on papers, ink, and prices for our budget. She knows exactly what we want, and we are always confident that we will end up with a great product that we can afford. Linda has personally delivered work directly to us when she knew we could not pick it up. We appreciate the care with which the production shop gets our work done on time with high quality. Thank you for providing the best service to us, and for giving us a product that receives compliments time and time again."
---

"Miller's Minuteman Press, you guys are awesome!  Thank you so much for all your hard work from our initial meeting to graphics and design to printing our beautiful posters and stand-up banners! They look better than we ever imagined. Your whole team was outstanding to work with and very patient with us throughout the entire process. (Extra special kudos to Amy for her assistance and wonderful ideas, and Abby C. and Eliana for their wonderful designs!) We definitely appreciated the hard work, attention to detail, and patience with our many requests! We look forward to working with you all again in the future. Thank you!!!"
---

"Miller's Minuteman Press has been a huge supporter of the Crohn's & Colitis Foundation of America Maryland/Southern DE Chapter! We have worked closely with them on one of our main events; our Spotlight Gala. Their quality of product, amazing staff, and overall professionalism has been OUTSTANDING! We are very thankful for our sponsorship and look forward to working together on future projects!"
---

"It's always easy to communicate opportunities but rarely do we take time out to recognize people/partners for great work. I wanted to take time out to personally thank Keith, Scott and the team of Miller's Minuteman Press in Hunt Valley. We have developed a terrific partnership over the years and truly appreciate their dedication and willingness to support our team. Each and every request is met with a prompt turnaround time and constant communication throughout the process. Their professionalism and attention to detail keeps us coming back. Thank you for all that you do to support our business and our Team!"
---

"Fick Brothers Roofing & Exterior Remodeling Company has been ordering printing products from Minuteman Press of Towson since 1996. Leeanne and the entire staff are very courteous and professional. They are always there to answer any questions we may have. Every product we order from them comes in a timely manner and is completely flawless. It is very apparent that they take great pride in their work."
---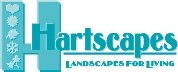 "Miller's Minuteman Press has been our only supplier for all of our printed paperwork. The service is excellent, the products are great and we are very satisfied with all that they have done. In the last year we had them create our website and needless to say we were once again satisfied with the results!"
---

"Thanks Miller's Minuteman Press for getting the print job done for me on-time with such a short time to do so; and the on time delivery was outstanding. They gave me a delivery time and the items were delivered ahead of schedule. The fliers were of excellent quality and we were able to distribute them in a timely manner. MMP is an awesome group to work with for all your publication needs."
---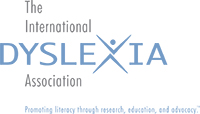 "Miller's Minuteman Press has approached every project of ours with creativity, respect, professionalism, and incredible results regardless of how big or small the project is! Every staff member never ceases to amaze us with their exceptional customer service and there is simply no competition with the quality of their work. We love MMP!"
---

"Since the inception of our company, Miller's Minuteman Press has been a key component to our success. Their customer service is unrivaled. There has never been a deadline we gave them that they didn't exceed, and the quality of their work is superior. Since we started working together over a decade ago, both our company and MMP has seen substantial growth; however, neither has negatively impacted our relationship. Whenever we call, the team still knows us by name, and increased size orders has never led to a deterioration in the quality of their product. They are happy to help us with both small and monumental requests, and for this we continually turn to them for our printing needs."
---

"I noticed a difference when I started working with Miller's Minuteman Press- the follow through and customer service is excellent. Working with MMP has allowed me to be assured that the job will be done correctly without having to constantly check in on status. Their wide range of print services makes them an easy-go-to solution for daily needs and big projects alike."
---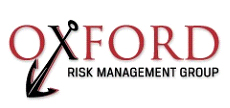 "I absolutely love Miller's Minuteman Press. I use them for all of our marketing and promotional needs from business cards, and presentation folders, to creative corporate gifts for our clients. MMP makes my job easier knowing that no matter what my deadline is, or what my request is, they will do everything in their power to get the job done. From initial order, to design, to delivery, everyone on their team is professional and a real pleasure to work with. I can always count on MMP to deliver the best customer service and highest quality items for my needs. I cannot say enough good things about this company, and look forward to our continued partnership."
---

"Thank you Miller's Minuteman Press for all the ultimate customer service and the hand delivery!   I will continue to push all my printing through your team because you always deliver!"
---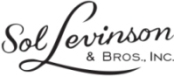 "In 2010, when the printing costs for our company began to rise more than we liked, our attentions turned to alternatives. Luckily, we found Miller's Minuteman Press. From the first meeting when we discussed over fifty unique print jobs, we knew we'd found our new printer. No request is too difficult, no due date unreachable. Every member of the staff, whether it's the person answering the phone, the graphic designer attending to the print job, or the delivery personnel, is professional, courteous, and knowledgeable. We look forward to a long relationship with our friends at MMP."
---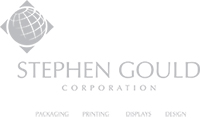 "I think we often get so busy on a day-to-day basis that we forget to be thankful for people or acknowledge people along the way that make a difference. I wanted to take a minute and let you know how much we, Stephen Gould, and our customer, Sandler, appreciate all the work that Amy Whitten does for us. She works tirelessly, she always has a solution in the 11th hour and she is always understanding of our business so she knows what we need. We talk anywhere from 3-20 minutes a day depending on how busy we are and she undoubtedly makes my job easier."
---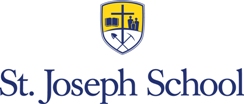 "I wanted to thank Megan, Katie, and Rich for another excellent project for St. Joseph School. Even though this project was very last minute, the professionalism and expertise of the whole Miller's Minuteman Press team never made me doubt for a minute that my product wouldn't be delivered on time – and with genuine friendliness. Thanks once again for your help and I look forward to the next project!"
---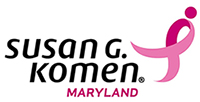 "The slogan for Miller's Minuteman Press "Can Do, Will Do, Happy To!" is more than just clever branding—they embody this statement every day. Their customer service is top notch. Leeanne in the Towson office is knowledgeable, friendly, and always available. Their response time is amazing; they seemingly will do anything to make our deadlines. The staff at Miller's Minuteman Press is a vital part of our team—almost an extension of our staff. Their dedication to our organization goes beyond just printing. We are so grateful that they are one of the top sponsors of the Komen Maryland Race for the Cure®. Their support for the past six years has been a key to our success, which translates into vital services for those battling breast cancer as well as national research."
---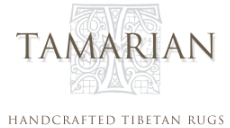 "Miller's Minuteman Press has been such a huge asset to our company these past few months. The team was always professional, easy to work with and provided an outstanding level of customer service. I need to give a huge shout-out to Leeanne Elliott, who's zen like patience and attention to detail helped us produce two beautiful catalogs in a short few months. We are truly impressed and will be back with any future projects."
---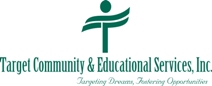 "I am extremely pleased with my recent working relationship with Miller's Minuteman Press. I cannot say enough good things about working with Mike in the Westminster office and Abby in Graphic Tango. They both listen to my needs and do their best to meet them. The quality of the full color printing and the sharpness of the photos on our recent Annual Report were great, and the design and gorgeous colors for our upcoming Spring Gala invitations are awesome! I am a happy customer!"
---

"Over the last year, Miller's Minuteman Press has been a wonderful community partner to The Arc Baltimore by providing both real-life workplace experience and meaningful employment opportunities to adults with intellectual and developmental disabilities. Thank you for supporting our mission."

 
---

"I want to take a moment to thank the production team at Miller's Minuteman Press for their hard work and creation of program booklets, posters, signs and banners for our special event. Everything looks great and high quality! Great job!"
---

"The staff at Miller's Minuteman Press was fabulous. They understood exactly how I wanted the job printed AND the job was ready by the next afternoon! They were an excellent recommendation!"