Black and White Copies
Sometimes keeping it simple is better. Many customers use black and white copies for their less graphically-oriented printing products, such as order forms, and other applications, or when the budget doesn't quite allow for color.
The quality and value of our black and white printing is excellent. We have the equipment and experience to get your job done right and on time whether you need ten copies or 10,000, single or double-sided. In addition, we offer a variety of paper weights and sizes to suit any job.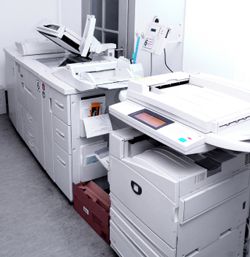 Ready to get your next project started?
Contact us online or call us today.