Envelopes
We can design and print envelopes of all sizes and formats. These can range in format from basic black & white to impressive colorful designs. We can also create a corporate identity package for you, with an integrated system of business cards, letterhead, and envelopes. We're here to assist you in creating a professional identity for your business.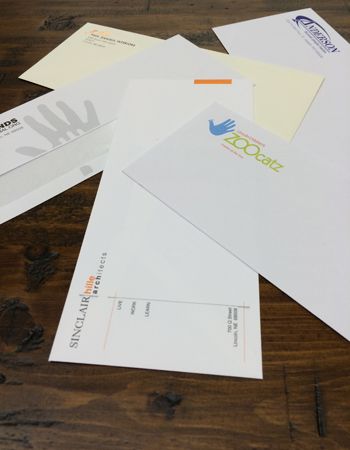 Ready to get your next project started?
Contact us online or call us today.