Pressure Seal Mailers
Ensure Confidentiality Without an Envelope! Pressure seal mailers give your business a cost-effective and secure way to deliver a message without an envelope. As they are self contained, there is no chance of mismatching personalized documents and envelopes. By eliminating activities like folding, stuffing and sealing, the mail processing costs are reduced significantly.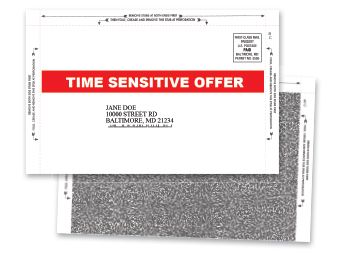 Ready to get your next project started?
Contact us online or call us today.